Medicare
Supporting the health insurance needs of individuals over 65 years of age

Appointments available in: Michigan

Appointments available in all 50 states

Appointments available in: Michigan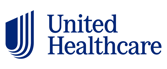 Appointments available in: Arizona, California, Colorado, Florida, Georgia, Illinois, Indiana, Kentucky, Maine, Maryland, Michigan, North Carolina, Ohio, Pennsylvania, South Carolina, Texas, and Wisconsin
Medicare Advantage – C-SNP

Appointments available in all 50 states
Medicare Advantage – D-SNP

Appointments available in all 50 states

Appointments available in: Michigan

Appointments available in: Arizona, California, Colorado, Florida, Georgia, Illinois, Indiana, Kentucky, Maine, Maryland, Michigan, North Carolina, Ohio, Pennsylvania, South Carolina, Texas, and Wisconsin

Appointments available in: Michigan

Appointments available in all 50 states

Appointments available in: Arizona, California, Colorado, Florida, Georgia, Illinois, Indiana, Kentucky, Maine, Maryland, Michigan, North Carolina, Ohio, Pennsylvania, South Carolina, Texas, and Wisconsin

Appointments available in: Michigan

Appointments available in all 50 States

Appointments available in: Michigan

Appointments available in: Arizona, Colorado, Georgia, Illinois, Indiana, Maine, Michigan, Ohio, Pennsylvania, and Wisconsin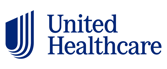 Appointments available in: Arizona, California, Colorado, Florida, Georgia, Illinois, Indiana, Kentucky, Maine, Maryland, Michigan, North Carolina, Ohio, Pennsylvania, South Carolina, Texas, and Wisconsin
Please note: Not all carriers and/or products are available in all states. This list is subject to change without notice.
Medicare is complicated and can be confusing for those who attain eligibility. Consumers need the guidance of an informed and trustworthy expert. And, with thousands of people reaching Medicare age each month, this market presents a tremendous opportunity for agents who want to fill these needs. As a general agent, Action Benefits provides everything an agent needs to succeed in this space.
Our dedicated Medicare team is available to assist with everything from certification training support to application processing, product, policy and underwriting consultation, customer issue resolution, marketing support and lead generation. We also offer a full curriculum of training programs that deliver market-specific expertise, along with on-demand training resources designed to simplify complicated Medicare-related topics for both agents and their clients.
Email: individual@actionbenefits.com Phone: (833) 754-2163