Individual Under 65
Supporting the health insurance needs of individuals and their families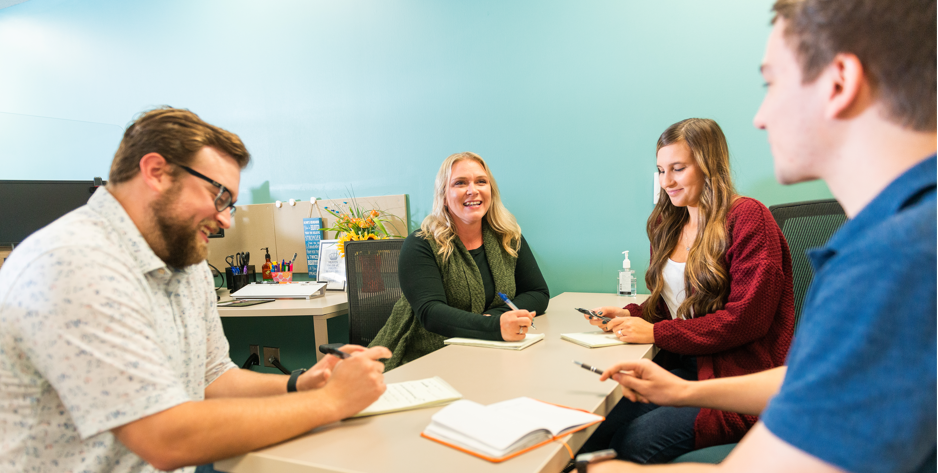 Appointments available in: Michigan

Appointments available in: Michigan

Appointments available in: Michigan

Appointments available in: Michigan
Please note: Not all carriers and/or products are available in all states. This list is subject to change without notice.
Requiring specialized knowledge, certifications and training and high-touch one-to-one servicing, individual and family health plans pose unique challenges for agents. With tight margins and limited sales windows, agents who serve this market need the support of good partners to make individual coverages a profit center for their agency. This is where Action Benefits excels.
Action's agent-branded CoverageForOne® enrollment solution revolutionized the individual market when it was launched in 2007 and it continues to deliver an excellent sales pathway for agents and their clients today. But, technology is just one piece of the puzzle.
Action's dedicated team of individual under 65 business experts provides a broad variety of support to agents, ranging from product and underwriting consultation to enrollment processing and customer issue resolution. We also offer a full curriculum of training programs designed deliver market-specific expertise, along with robust Marketplace certification support.

CoverageForOne
CoverageForOne® allows you to manage both your Medicare and under 65/family business – all in one place. Powered by Sunfire®, text or email Scopes of Appointment, streamline your client needs assessment, match plans to your client needs, and e-sign apps in seconds. Plus we have free call recording and storage, that's HIPAA and CMS compliant. Your on and off Marketplace business also lives here. It includes an enhanced direct enrollment (EDE) pathway for your clients to secure Marketplace coverage. If your client does not qualify for a premium tax credit or cost sharing reduction, you're able to compare up to six plans across carriers off-exchange – and consumers can take part in their own shopping experience.
Ensurability
Ensurability is Action's one-stop-shop for consuming the quality health industry knowledge you need to best serve your clients. This gets you access to a robust knowledge library of thousands of articles, job aides, and more – that is easily searchable, sharable, and updated daily. It also includes a personalized learning management system with dozens of on-demand and live sessions conducted weekly. The more content you consume, the more you will be served up recommended courses and readings. Ensurability is completely free to all agents who appoint us as their GA/FMO.

Action Academy
Action Academy offers another avenue for agency partners to capitalize on our expertise. In the individual under 65 market, we have designed learning experiences to support your knowledge of Advanced Premium Tax Credits, zero cost-sharing plans and everything in between. Whether you learn best from an instructor-led training or targeted eLearning modules, we've got a learning solution that meets your needs.