Individual Under 65
Supporting the health insurance needs of individuals and their families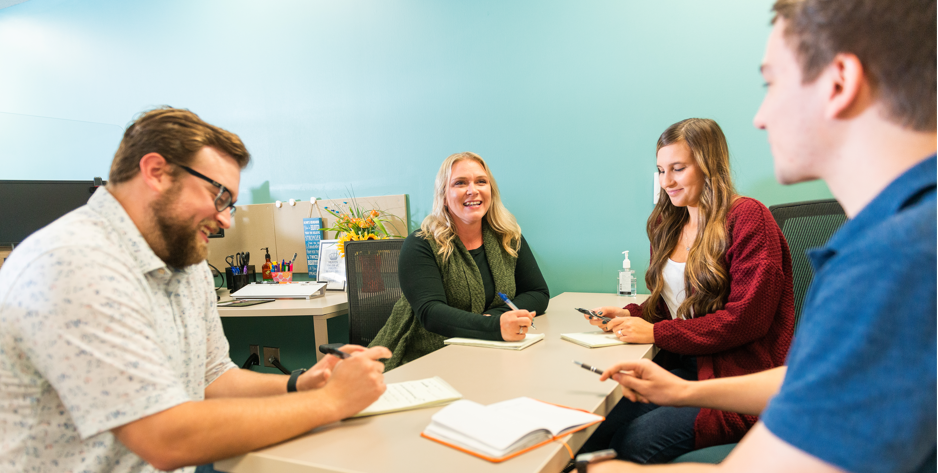 Requiring specialized knowledge, certifications and training and high-touch one-to-one servicing, individual and family health plans pose unique challenges for agents. With tight margins and limited sales windows, agents who serve this market need the support of good partners to make individual coverages a profit center for their agency. This is where Action Benefits excels.
Action's agent-branded CoverageForOne® enrollment solution revolutionized the individual market when it was launched in 2007 and it continues to deliver an excellent sales pathway for agents and their clients today. But, technology is just one piece of the puzzle.
Action's dedicated team of individual under 65 business experts provides a broad variety of support to agents, ranging from product and underwriting consultation to enrollment processing and customer issue resolution. We also offer a full curriculum of training programs designed deliver market-specific expertise, along with robust Marketplace certification support.

CoverageForOne
Launched in 2007 by Action Benefits, CoverageForOne was one of the first online quoting and enrollment tools created to serve the individual health insurance market.
Developed initially to support quoting and enrollment for Michigan's largest health carrier, the CoverageForOne platform was designed to empower agents and their clients with both information and the tools they need to navigate the individual health plan process.
Ensurability
Our extensive online knowledge and resource library delivers instant expertise for agents and their staff. A powerful search engine enables users to find the answers they need quickly, while cross-linked content authored by industry experts enables deeper dives for big-picture clarity. Ensurability is packed with content to make selling and servicing clients easier than ever before, while also shortening the learning curve for new staff. You'll find everything from forms and marketing materials to detailed underwriting and regulatory guidance, plus step-by-step procedures and on-demand learning resources. You won't find this kind of intelligence center anywhere else. Ensurability is, indeed, a true Action exclusive.

Action Academy
Action Academy offers another avenue for agency partners to capitalize on our expertise. In the individual under 65 market, we have designed learning experiences to support your knowledge of Advanced Premium Tax Credits, zero cost-sharing plans and everything in between. Whether you learn best from an instructor-led training or targeted eLearning modules, we've got a learning solution that meets your needs.